Webinar featuring Craig Beattie, Celent and Zeev Avidan, OpenLegacy
Tuesday, February 12, 2019 | 11:00 am – Noon ET
Leading banks and insurance organizations are using microservice-based APIs to bridge the gaps between legacy systems and new digital services. They're bypassing layers of complexity, unlocking legacy data and extending it to the cloud, mobile and web to serve fast-moving operations and customers.
Join us for data-driven insights and real-life examples as we explore:
The pros and cons of 'modern' approaches to legacy migration to enable speed, agility and innovation
Trading up from SOAs and ESBs to microservices-based API integration to decrease technical debt
How microservices allow for swift deployment in a highly scalable infrastructure
Why microservice-based APIs deliver greater value to the entire organization, including DevOps
Attendees will receive free access to the complete whitepaper, Legacy Modernization in the World of APIs, DevOps and Microservices
Join Us for Data-Driven Insights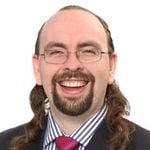 Craig Beattie Senior Analyst, Celent Co-author of Legacy Modernization In the World of APIs. DevOps and Microservices Whitepaper
Working with Celent, experts in financial services technology, Craig has extensive experience in legacy modernization and enterprise architecture.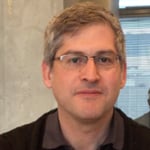 Zeev Avidan, Chief Product Officer,
OpenLegacy
Zeev has been involved with the concept of microservices since the early days of EAI and SOA. Over the past 20 years, he has held leadership positions and delivered information technology solutions within enterprise IT departments.